Fushimi-inari shrine
---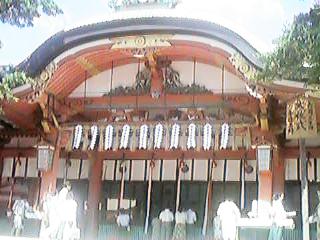 The nearest railway station : Inari(JR nara line)
There is the big Torii(like a red wooden gate) and the main shrine.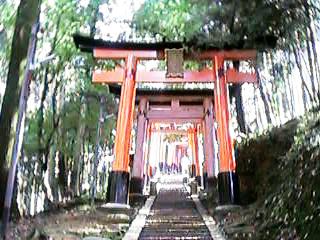 You pass under thousands of the Toriis on Mt.Inari. These have builded by individual or enterprise's contributions.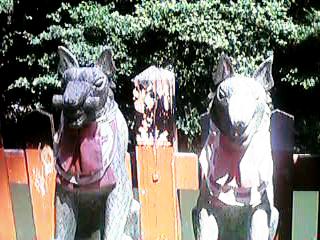 The fox's stone statue.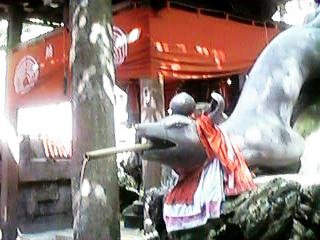 Another fox's stone statue. There is the top of Mt.inari. You spend over one hour going to there. Perhaps everyone get tired.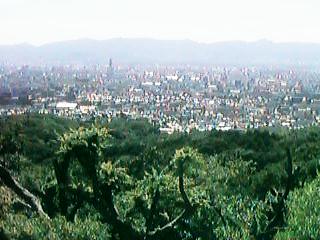 You look down on Kyoto from Mt.inari.



---

HOME PAGE